5 tags
A 'Thank You' from a town resident to the town's... →
Take one minute and read this quick note of thanks. Further proof that we, as teachers, truly do care for our students for more than ten months out of the year.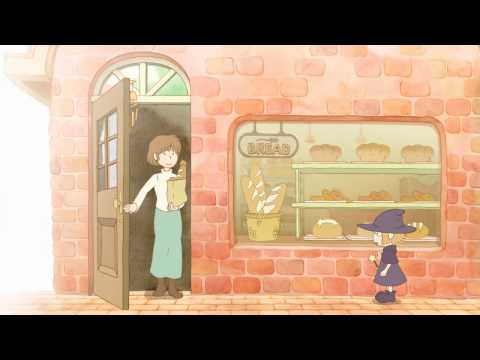 2 tags
2 tags
Reid Janssens: Why I No Longer Use Groups in the... →
reidjanssens: By Greg Graham A recent New Yorker article entitled "Groupthink" takes a fascinating look at the concept of brainstorming. According to author Jonah Lehrer, brainstorming was introduced in the late 1940s as a creativity-inducing practice by advertising guru Alex Osborn in his book Your…
5 tags
3 tags
You know you're a teacher when...
You know you're a teacher when you leave school with white out on your face and figure out that all of the pens you misplaced during the day were stuck into your ponytail. Share yours!
2 tags
. We cannot talk about our suffering. People buy dresses to be happy, not to hear about somebody who suffered over a piece of taffeta.- Karl Lagerfeld
4 tags
1 tag
Why Would Any Sane Person Want to Teach? →
First-graders use Twitter to learn typing,... →
world-shaker: When Ed Knight wants to find out what his 6-year-old did in school, he can scroll the Twitter feed on his iPhone for clues to start a conversation with his quiet son, who sometimes holds back when recounting details of his day. That's because Evan and others in first-grade teacher Jodi Conrad's class use Twitter to send out a weekly newsletter, update the days' activities and...
7 Tips For Using Social Media in Your Classroom →
world-shaker: Here's one idea: Discussions in character An effective way to use Twitter is to have students tweet in character. Let's look at a specific example based upon Shakespeare's Romeo and Juliet. Divide your class into groups of about five students each and have a Romeo and Juliet tweetup. Assign each group a unique hashtag (i.e. #chsenglit11 for CHS English Literature Period 1...
3 tags
3 tags
2 tags
Was just told by a first grade friend that George Washington was born in Vagina. Not Virginia. Where do you start with that one?
3 tags
Imagine this: Me: reading "A Young Abraham Lincoln" 1st gr friend: Miss S, I have a text to self connection about Abe's log cabin! Me: Do share! 1st gr friend: I went to FL and I saw old houses like Abe's, from the 1980's and stuff. It's old, and has stuff like that, and you can't touch it. Me: Oh, ya. Old like the 1980's…
2 tags
A particularly frustrated student blurted out, "I'm a starfish!" during math today. Confused, I asked him explain. A starfish lacks a brain. My friend doesn't understand math. My friend, today you've proved you are definitely not a starfish. Miss S didn't know that fun fact! And yes, I told him that. He finished the math problem on his own. Perfectly. No...
1 tag
Reid Janssens: High Expectations, "not teaching to... →
reidjanssens: "Natalie Guandique, 27, the special-education teacher in the Bronx, has also left the classroom and is now finishing a master's program at Teachers College at Columbia University. She attributed much of her success to having high expectations for her special-education students at P.S. 49. "I…
3 tags
The 28 most tried and true writing prompts
writingprompts: Must save this for a later date!
This is on my mind tonight:
ohmuffins: I believe in education. I believe in teachers. I believe in teachers who are passionate and loving. I believe in teachers who do their best every day. I believe in a staff that supports their teachers. I believe in a community that supports their teachers. I believe in parents who support their children and teachers. I do NOT believe in individuals who try and stand in the way...
"As someone who likes to play poker 'with the... →
thesnarkysub: Oh, we definitely need more male teachers especially in elementary schools, but actually, Star Tribune, what is a typical man, and could you write a worse caption if you tried?
3 tags
4 tags
Which District Do I Choose?
I have been hired to sub for a 32 day maternity leave starting in late March (or when the baby comes).This position is within my favorite school, in my favorite district. I will not get benefits, but I will get a $10 pay raise after ten days. I may stay longer or I may only be needed for my 32 days. Depending on the baby. I have also been invited to become a long term sub for a first grade...
3 tags
Vacation Time: Who are you?
During this vacation, I will be reverting back to my old fashion girl self and absorbing as much of fashion week as possible. Who will you be?
4 tags
2 tags
"GWALP adds: Warning for harsh language. On a somewhat serious note today..."
– You Didn't Thank Me For Punching You in the Face « Views from the Couch (via unbornghost) GWALP asks:  How do you elementary teachers did with this? (via girlwithalessonplan) I read this. I love this. I reblog this. Bullying comes in a variety of shapes and sizes and no one should ever have...
4 tags
Kinder Write: When I am 100 years old...
*…I will have gray hair and glasses. *…I will be bald. *…I will have a brown mustache that I shave everyday. *…I will have a beard down to my toes. *…I will soon be 101! *…I will be an angry old man! *…I will be dead. Some ponderings of my kindergarten friends.
3 tags
Mobbed!
Mobbed by a huddle of first graders, enclosing me in a group hug. I was immobilized from all of the little arms and smiley faces. Right up there with seven kindergarteners telling me that I am beautiful. Good day.
2 tags
Despite
novicephoenix: Despite all of the bullshit going on at my school, one of the things that makes my day better is teaching my kids.
4 tags
This Is A Tough Group
Every class that I've subbed in during January has been a "tough class". I have not given these kids that stigma. Instead, as soon as I enter a room, one or two teachers have run in behind me. What do they want? To tell me, the sub, what a tough group this is, they talk/move/are loud (oh, like kids usually are?). Someone liners: *this is the toughest class in the school/grade...
4 tags
Aesop and Substitutes
I am stalking Aesop, the Automated Substitute Placement and Absence Management system. Does your district use it? As a sub, I try very hard to fill up my working calendar so that I know where I am going and when I am expected to be there. This requires me, and every other substitute within my district, to troll the website every few minutes anxiously awaiting a job offer. It is stress full,...
4 tags
"People say that children are resilient, but they also underestimate the depth of..."
– Leslie Camhi "An Old Flame Flames Out", Vogue February 2012
3 tags
"A great teacher can offer an escape from poverty to the child who dreams beyond..."
– President Obama, SOTU (via girlwithalessonplan)
Tumblr Teacher: Girl with a Lesson Plan: Indiana... →
tehsunshine: abaldwin360: courierpress.com - An Indiana Senate panel has approved a bill that would allow creationism to be taught in Indiana's public schools. The Times of Munster reports (http://bit.ly/yKZdgN) the Republican-controlled Senate Education Committee voted 8-2… O WOW!. What are your thoughts?
4 tags
Small-town teaching:
girlwithalessonplan: The sub is your former teacher The sub is also your former coworker The sub is also your friend and texts you immediately when someone is being a jerk.  
3 tags